Mastelf is delighted to share you good news regarding our newest analysis for NONE miscellaneous peaks of our new quality septa that tested on Agilent 7890.
Please help to find below our Mastelf and other brands' peaks. You'll see it clearly what we present, and we have confidence that our new quality could reach Agilent, Shimadzu or Thermofisher standard. And trust it could make you win the high-quality market at least 20% this year. Thus, you could absolutely sell it a better profit of at least a 15%-20% markup than the common one.
We will be ready to mass production in May of 2020, because of the limitation of production started off right now, we'll supply to our long customers priority. Please contact us for more details to blast off your business.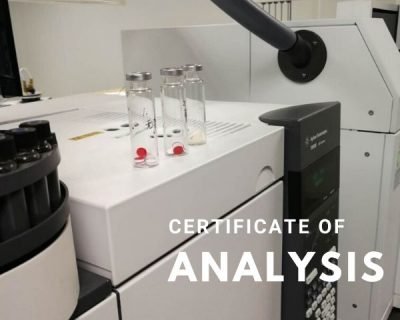 Mastelf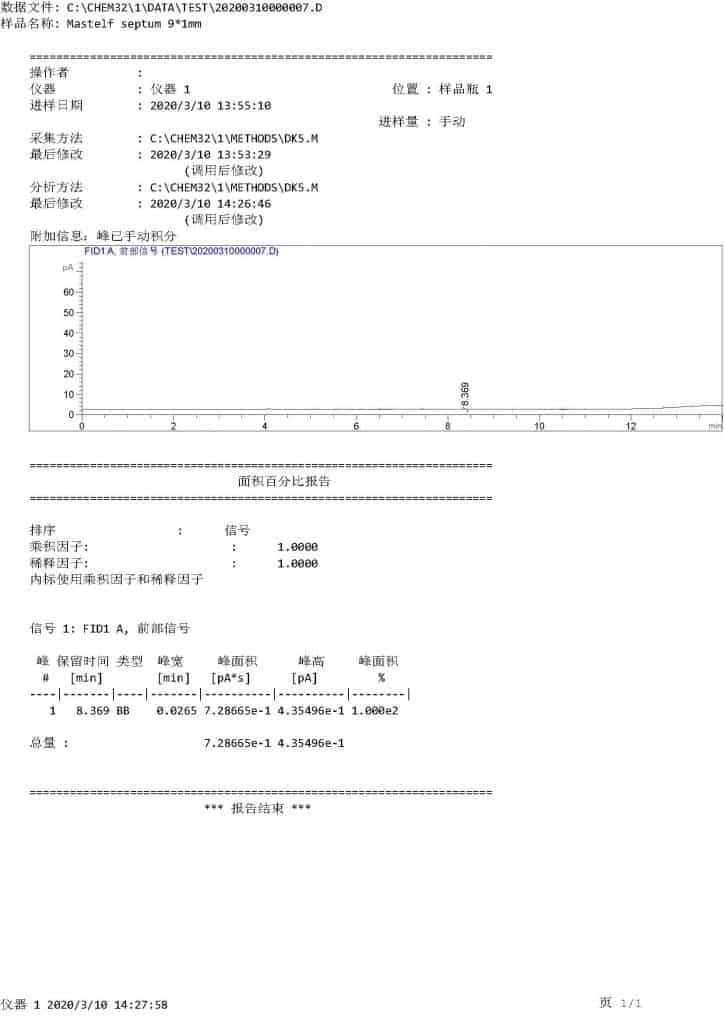 Other brands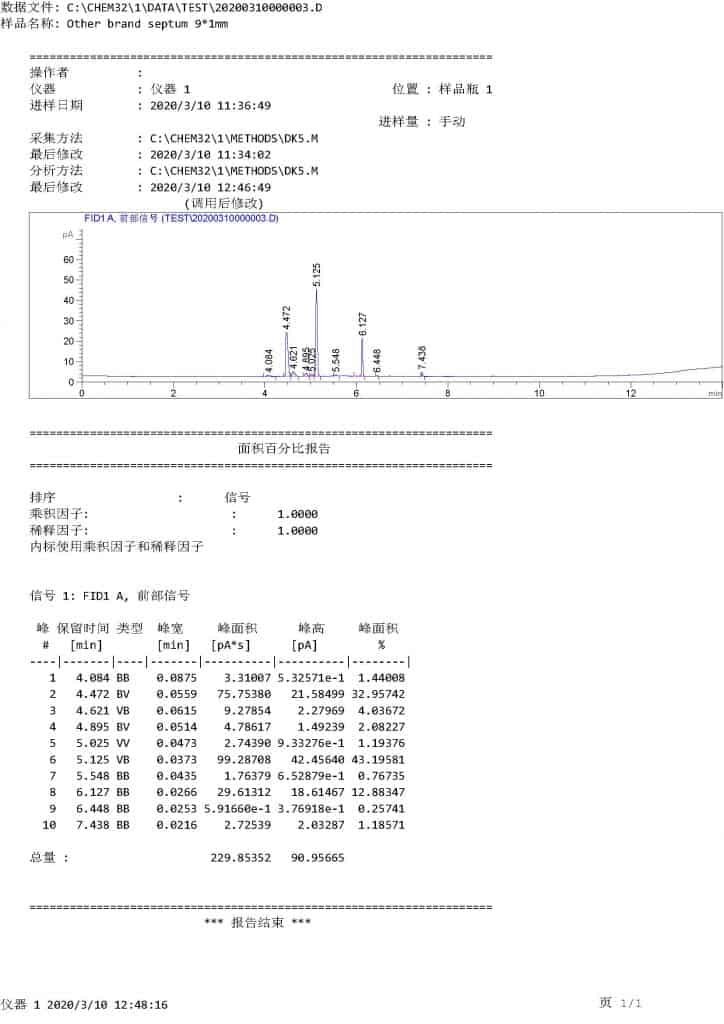 Our professional sales team and research will guide you the fresh marketing materials and values on helping making more money in coming projects.
Get what you want
Our professional sales tem could be reached 24/7, quickly understand what you really want.
We have ability to find differentations and you'll get our first data research once work with us.